Hello,
we recently released the new version 5 of PDFsam Visual with few new tools and a number of improvements and fixes. The upgrade is free for subscription plan customers and for those who have a perpetual license valid for version 5 (key starting with PV5). PDFsam Visual can be downloaded from here and tested for 14 days, fully functional and without limitations.

Flatten forms
A new tool to flatten PDF forms has been added. It can transform editable form fields and, optionally, the entire content of pages into a static format, preventing any easy modification or manipulation.
Extract images
We have added a new tool to extract all images from a PDF file and save each of them as a separate file.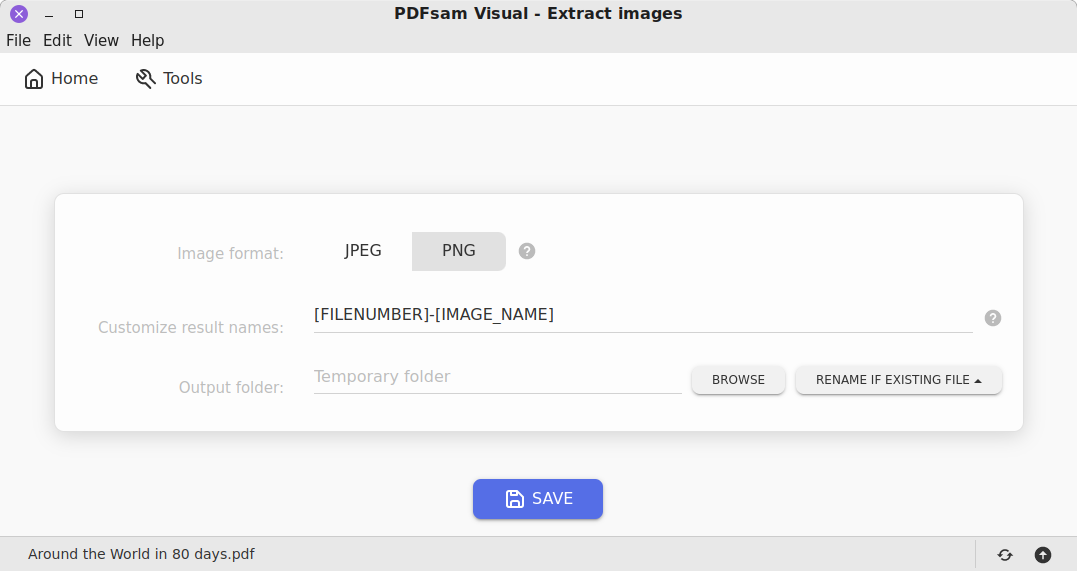 Convert PDF to images
We have added a new tool to convert PDF files to images specifying color type, resolution and output format.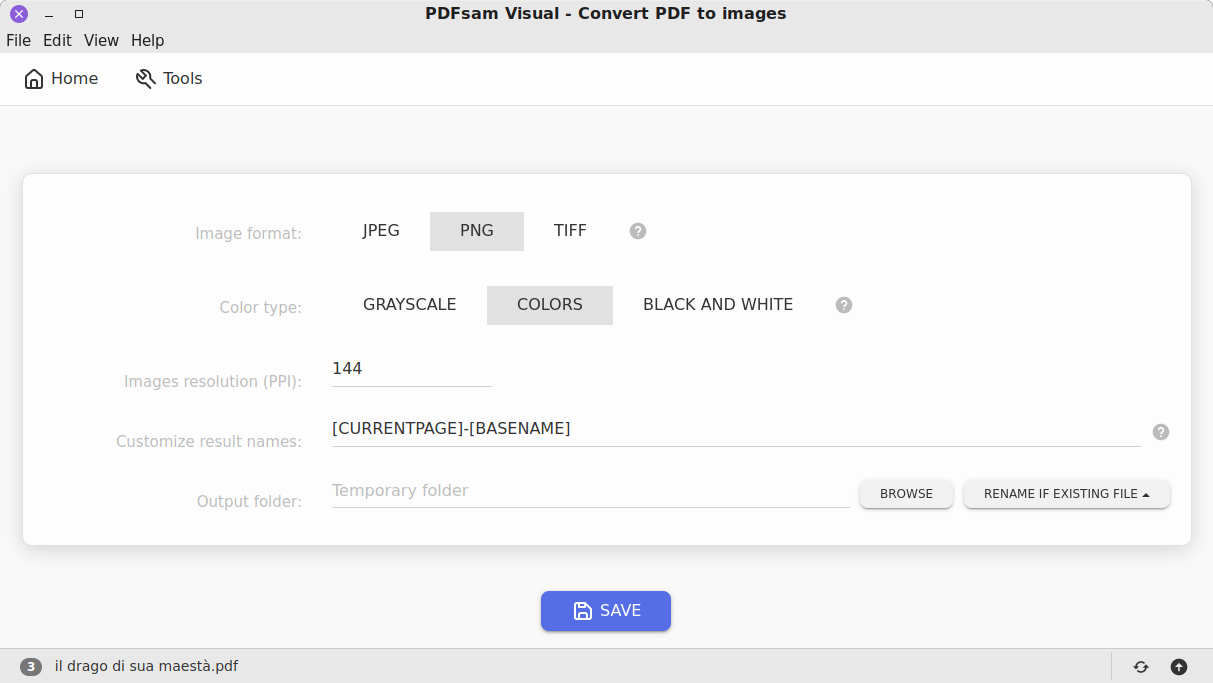 Other changes
All frameworks and libraries have been updated with the latest security fixes
Compress tool can now subset TrueType fonts
Menus are now localized
Some fields are now persistent and automatically restore their latest value
[IMAGE_NAME] and [TEXT] placeholders can optionally be piped with string transformations. Ex. [TEXT | upper], [TEXT | lower], [TEXT | capitalize], [TEXT | replace('this', 'that')], [TEXT | upper | replace('this', 'that')]