Sometimes you need to delete pages from PDF files. There are several tools that allow you to select the pages to delete in a more or less intuitive way and PDFsam Visual is one of them. Less frequently you may need to delete all blank pages in a PDF file, in this case there are not many tools that allow you to do this automatically, PDFsam Visual is one of them.
How to delete blank page from a PDF
PDFsam Visual is a powerful tool that allows you to delete pages from a PDF file. Your PDF files are not uploaded to a third party service but are kept safe on your computer.
Select the "Delete pages" tool
Drag and drop or select the PDF files you want to remove blank pages from
Click White pages in the toolbar
Click Save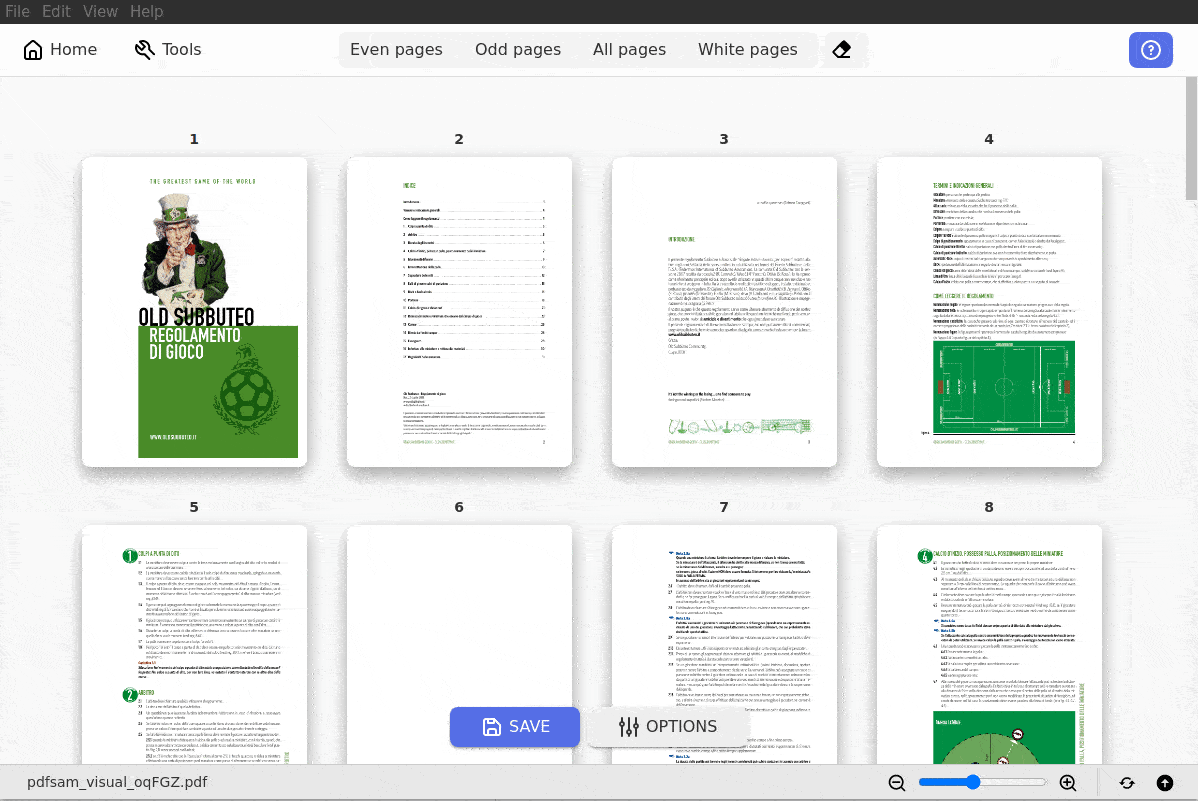 Caveat
If the pages in the file are not yet all rendered, the application may ask for confirmation to render the remaining pages before proceeding. This is necessary in order to be able to identify completely blank pages.